Palm Beach: 6 Things To Do Beyond Boating, the Beach and Brunch at The Breakers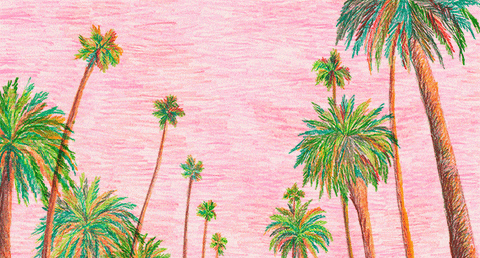 PALM BEACH is known for many things: elegant brunches at The Breakers, shopping on Worth Avenue, and of course all things Lilly Pulitzer.
And while Palm Beach certainly lives up to the hype on the luxurious scale (it is impossible not to smile while cruising under the canopy of the iconic royal palms on Royal Poinciana Way), there is an air of sophistication around Palm Beach that can't be ignored.
If you are searching for a home in the Jupiter, Palm Beach Gardens, or Palm Beach area, the intimidation factor can be particularly high if you are house hunting with your kids.
Well, we're here to tell you that there is plenty to do in the Palm Beach area with your kiddos! Yes, the area is home to some of the nation's most extravagant country clubs, resorts, and waterfront estates, but behind the opulence, Palm Beach offers that easy breezy coastal lifestyle that you and your family have been searching for. We've got plenty of activities to do with the kids, on a budget, or if you feel like keeping it casual.
Without further adieu, and in no particular order (yet numbered because #welovelists), we give you:
Six Things To Do In Palm Beach (Besides Brunch)
1. Play a round at Lighthouse Cove Adventure Golf
This mini golf isn't putting around. Lighthouse Cove aims to give you a real challenge with 36 holes of traps and obstacles, but rest assured that there will be a burger and fries (and a beer, for parents) at the end of the course. A nautical theme, shady palms, and premium ice cream all make this a must-stop for families.
2. Hit up Carlin Park
So you've headed out to Palm Beach to house hunt -- of course you're going to stop and soak up a little sun, maybe even do a little surfing, or just some splashing in the waves. But at which beach or park should you spend your time (and your surf)?
Carlin Park will undoubtedly be your first stop. Jupiter's mega park has everything from walking trails to an amphitheater offering outdoor events. The shoreline includes volleyball courts, playgrounds and bocce ball, as well as plenty of crystal-clear waves. You'll find plenty of gorgeous views and even snorkeling at Coral Cove and if you have a bit of time before dinner, head to Harbourside Place shopping mall for an array of shops, dining options and entertainment.
3. Splash the day away at Rapids Water Park
One of Palm Beach's main attractions, Rapids Water Park's slides and rides are sure to thrill both kids and parents. With over 15 rides (and plenty more for older children and adults), there's no shortage of daylong adventures you might have.
Ride the wave on the FlowRider, or be prepared to hold on to your seat for the Big Thunder, a rafting thrill ride that culminates in an enormous funnel. You might not be riding on air, but as you ride down into the funnel, propelled up its sides, you might feel like you've temporarily stopped gravity.
4. Take the Diva Duck amphibious tour
Forget bus tours—and forget boat tours. Try an amphibious tour! The Diva Duck amphibious tour is iconic in Palm Beach and is a must-do attraction for families with children of all ages!
The 75-minute jaunt covers land and sea, from West Palm Beach to the bay. Voyage along the streets of downtown Palm Beach, out to the city's neighborhoods, then prepare to splash down into the water, with plenty of dolphin spotting along the way.
The tour is narrated; with a few musical interludes and many more duck puns and jokes. Kids and parents can learn a little about the history of Palm Beach while taking in sights, sounds and a little boating. If the sea's the life for you and your family, you might consider a day cruise along the shore and nearby Peanut Island.
5. Eat at Dune Dog Cafe
If you're looking for a relaxed place to take the kids after a long day out in the sun, or a place to perk up sleepy campers for a morning of sightseeing, look no further than Dune Dog Cafe. While you make think of high dollar signs and fancy plating when you think of dining in Palm Beach, Dune Dog offers exactly what you need after a day at the beach. Picky eaters will love selection of hot dogs, while parents will appreciate the diverse dining options, from award-winning ribs to the fresh crab cake sandwich. Make sure you come hungry for good ol' coastal fare.
6. Spend the day at Family FunFest
This monthly fest is not to be missed. Every second Sunday, the Family FunFest at CityPlace has a variety of kid-friendly attractions, such as bounce houses, face painting, games, dance parties and more. The event's activities often change seasonally—get ready for a little trick-or-treating if you plan on going in October, or to color a few eggs for the Easter Bunny during April or May.
If you're considering a move to the Palm Beach area, make sure not to overlook these attractions when you come visit. There's plenty more the coast has to offer as well, so take your kids on an adventure when you arrive. If you'd like to dive in and plan your move right away, Meyer Lucas Real Estate has beautiful homes you won't be able to resist.
Rialto of Jupiter, Florida Pool Home For Sale
Presented by Holly Meyer Lucas of Meyer Lucas Real Estate