Ladies, Fellas - Get Your Homestead On!
One thing consistently blows my mind as a Realtor in South Florida, is how often my team and I encounter homeowners who have not claimed Homestead exemption on their property taxes.
The crazy part is that most of the homeowners we talk to who haven't filed for Homestead don't even know that they qualify for this tax exemption!
If you've read this far and are wondering what this Homestead mumbo jumbo is that we speak of, this post is for you!! You're not alone, and you still have time!
Below is a step-by-step guide to ensure you are armed and dangerous with the knowledge to save those sweet tax dollars. You can thank us later when you use the money you save for cool things like Roombas.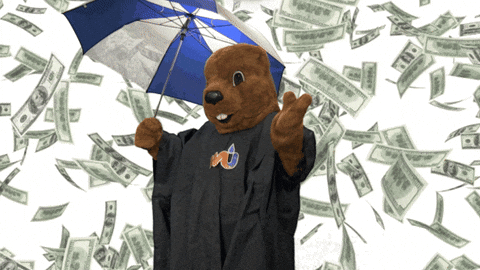 Homestead exemption is outlined in Florida Statute 196.015 & 196.031. Below is a summary of the what, who, and how of Homestead'ing.
1. WHAT IS HOMESTEAD?
The State of Florida grants a standard $25,000 tax exemption on the assessed value of the qualified residential property. (An additional exemption up to $25,000 also may apply to your property.)
WHAT THIS MEANS:
The taxable value of your home could actually be offset up to $25,000 (or $50,000 if you qualify) if you apply and are granted homestead exemption. Meaning, you don't pay taxes on $25,000 of your home value.
2. WHO QUALIFIES FOR HOMESTEAD?
Homestead Exemption is granted to permanent Florida residents only. You must own the property and it must be your permanent residence on January 1st to qualify. A permanent residence is an address listed on your voter's registration card, driver's license or ID, the place where you register your cars and file your income tax. If you or your spouse are receiving a residence based exemption or benefit in another county, state or country, you are not eligible for exemption.
WHAT THIS MEANS:
If you meet the criteria below, you are eligible for the exemption!
1. You are a full-time resident in the State of Florida
2. You own a home and owned said home on January 1st
3. You have a social security number or permanent resident card
4. You have a valid driver's license or voter registration card
3. HOW DO I GET MY HOMESTEAD ON?
We're sure glad you asked! Below are some links to get you started. You can also call, text, or email any of the Meyer Lucas Group team at any time to help you out with your application. Or, have a glass of wine with you while you fill this out. Either works for us.
PALM BEACH COUNTY HOMESTEAD LINKS AND RESOURCES:
HOMESTEAD FILING INSTRUCTIONS - Palm Beach County
HOMESTEAD APPLICATION - Palm Beach County
LINK TO HOMESTEAD E-FILING WEBSITE - Palm Beach County
MARTIN COUNTY HOMESTEAD LINKS AND RESOURCES:
HOMESTEAD FILING INSTRUCTIONS - Martin County
HOMESTEAD APPLICATION - Martin County
LINK TO HOMESTEAD E-FILING WEBSITE - Martin County
Happy Homestead'ing, friends! And don't let us catch you not filing for this sweet moola next year!!
Cheers! We filed for Homestead exemption before the March 1st deadline!